WORLD BREAST FEEDING WEEK CELEBRATIONS -2015
Balancing work and family life, including breastfeeding, is increasingly necessary for women's rights and a strong, healthy and vibrant workforce—and better society. World Breast feeding Week (WBW) is an annual celebration which is being held every year from 1-7 August.
Theme of the year: "Breast Feeding and Work, Let's Make it Work."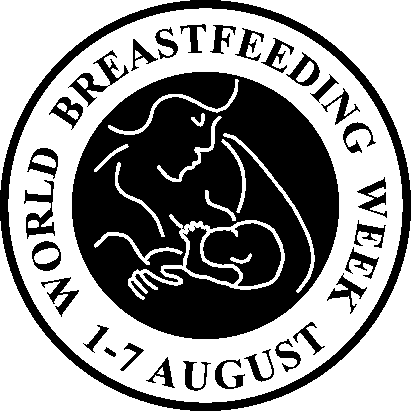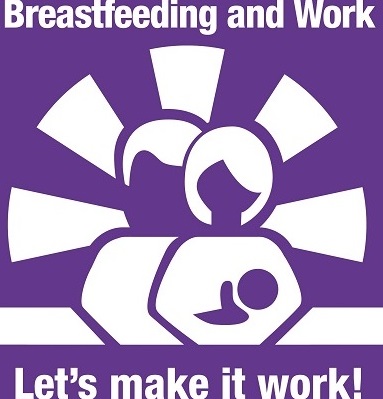 World Breast Feeding Week for the year 2015 was headed by Mrs. Geeta Parwanda, Principal, Panna Dhai Maa Subharti Nursing College and organized by Child Health Nursing Department in collaboration with OBG department at Subharti Nursing College on 4th August and 26th August 2015.
On 4th August, Essay competition was organized for Post Basic B.Sc. (N), B.Sc. (N) & ANM students in Subharti Nursing College. The students were enthusiastically participated in the competition related to World Breast Feeding Week theme which was evaluated by Dr. Balvinder Bedi, Head of Department, Language Dept.
First Prize:
° Ms. Sunpreet (B.Sc (N) 3rd Year) – English
° Ms. Shaifali Sharma (ANM 1st Year) - Hindi
° A role play programme was subsequently organized at Dufferin hospital based on the theme.
The health programme event: Role Play
Participants: M.Sc. (N) 2nd Year & B.SC (N) 4th Year
Target population: Antenatal mother & Post natal mothers
No. of people attended: 30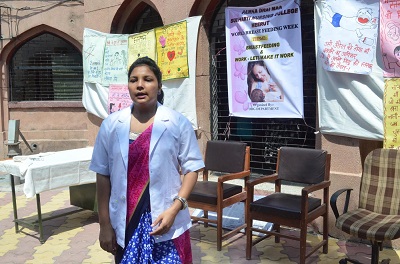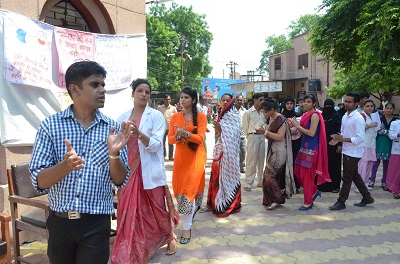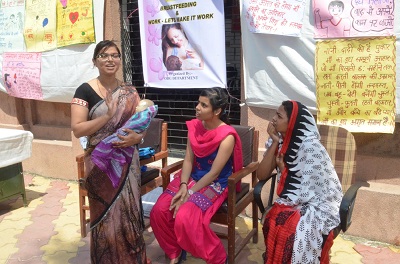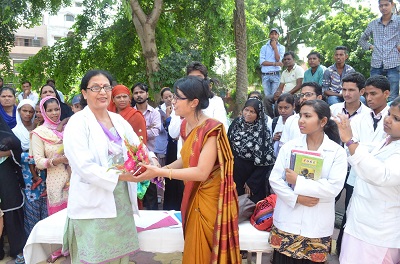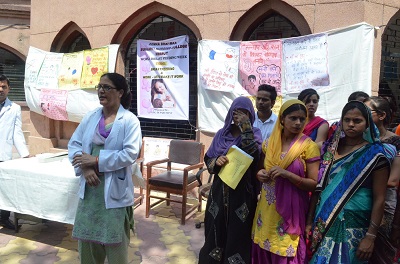 Supervisory Faculty for the role play:
° Mrs. Jony Sharma (HOD of Dept. of OBG Nursing)
° Mrs. Kapeelta Thongam (HOD of Dept. of Pediatric Nursing)
° Mrs. Pinky (Lecturer, Dept. of OBG Nursing )
° Mr.Arun Unnikrishnan (Lecturer, Dept. of Pediatric Nursing) SNC Meerut
We are very much thankful to the almighty God, to the Principal (SNC), to Dr. Balvandar Bedi, Head of Department, Language Dept., and Mr. Naveen J.H, lecturer for helping us in arrangement of the essay writing competition. We are also highly thankful to the Dr. Sadhna Singh (Chief Medical Superintendent), Dr.Pramila Gaur, Mrs. Usha (Matron) and the other staff members of the hospital for their support and cooperation.