Courses
COURSES OFFERED
1.AUXILIARY NURSE MIDWIFE- 02 YEARS COURSE(STARTED IN year 2010 WITH 40 sanctioned intake SEATS)
2. General nursing midwifery -03year course (STARTED IN YEAR 2000 with 100 sanctioned intake seats)
3. B.SC.NURSING COURSE-04 year course (STARTED IN YEAR 2008 with 60sanctioned intake seats)
4. POST BASIC B.SC. NURSING- 02 year COURSE(STARTED IN YEAR 2009 with 20 sanctioned intake seats)

5. M.SC NURSING- 02 year course(STARTED IN THE YEAR 2011)
OBSTETRICAL & GYNAECOLOGICAL NURSING 05,
COMMUNITY HEALTH NURSING-05,
MEDICAL SURGICAL NURSING-05,
PSYCHIATRIC NURSING-5,
PAEDIATRIC NURSING-5
S.No

Nursing Programs

Eligibility criteria

Training duration

Board / University

1.

Auxiliary Nurse Midwife

10+2 passed with from any recognized board

2 years

U.P. State Nurses& Midwives Council

General Nursing & Midwifery

10+2 passed with40% aggregate marks preferably Science (PCB) or Registered ANM

3 years

U.P. State Nurses& Midwives Council

3.

B.Sc. (Basic)

10+2 with 45% aggregate in PCB & English with pass marks.

4 years

Swami Vivekananda Subharti University, Meerut

4.

B.Sc. (Post Basic)

Registered GNM & RN, RM with State Nursing Registration Council.

2 years

Swami Vivekananda Subharti University, Meerut

5.

M.Sc. Nursing:-
Obstetrical & Gynaecological Nursing 05, Community Health Nursing-05,
Medical Surgical Nursing-05, Psychiatric Nursing-5
Paediatric Nursing-5

B.Sc. (N) or Post Basic (N) with 55% aggregate marks Registered as RN, RM With state Nursing Registration Council. Minimum one year of work experience after Basic B.Sc. Nursing

2 years

Swami Vivekananda Subharti University, Meerut
Admission procedure for various courses offered by Subharti nursing college through entrance examination Subharti national entrance test (SNET) or on the basis of merit in the qualifying examination, and interview.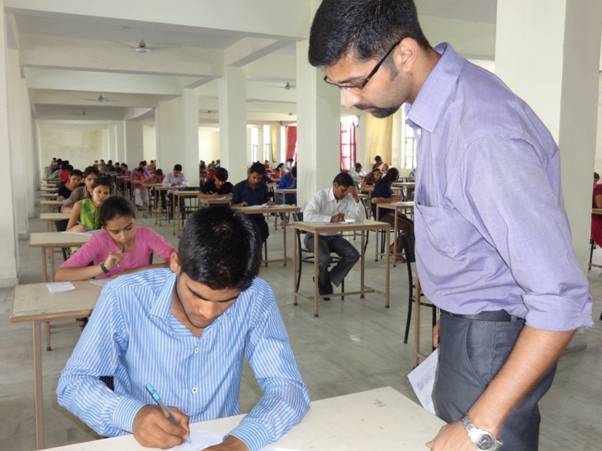 AFFILIATION/RECOGNITION
Panna Dhai Subharti Nursing College Is Recognized By Indian Nursing Council & Constituent College Of Swami Vivkanand Subharti University, Meerut. Number- 2357 / 70-08-20(5) 2007. The University Is Approved Under Section 2 (F) Of Ugc Act 1956 And Section 10 Of Indian Nursing Council Act 1947 And For Diploma Courses Affiliated To State Nursing And Midwives Council Lucknow.
contact form