World AIDS Day 2014
Theme: Focus Partners Achieve: an AIDS free Generation
On the occasion of World AIDS day 2014, students of Subharti Nursing College conducted a Rally at Subharti university campus on 2nd December 2014.
Event: Rally on World AIDS day 2014
Theme: Focus, Partner, achieve: an AIDS free Generation
Participants: ANM, GNM, B.Sc, Post B.Sc and M.Sc nursing students of Subharti nursing college Meerut.
Beneficiaries: Labors and their family of Yellow Park, Subharti campus, Chatrapathi shivaji Subharti Hospital patients,  OPD Clients & their care takers, Class D workers of Subharti university.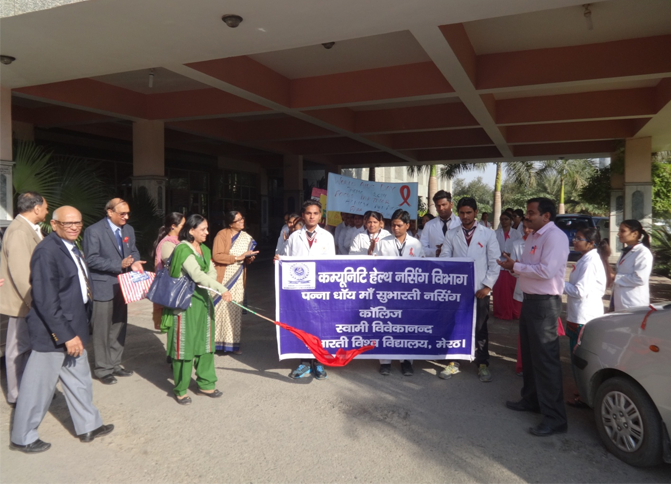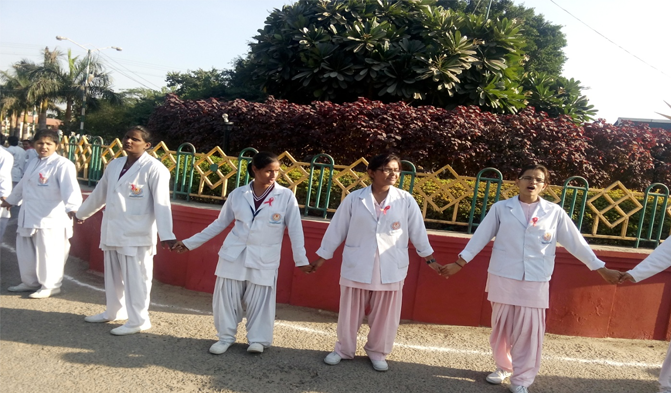 ---
contact form