Panna Dhai Maa Subharti Nursing College, Meerut
HANDS ON WORKSHOP
Program     -        Hands on Workshop    
Topic          -        Basic Life Support and Key Nursing Responsibilities in
Maintenance of Artificial Airway
Organizer   -        Panna Dhai Maa Subharti Nursing College in Collaboration
with dept. Anaesthesiology, Subharti Medical College.
Group:     -           Nursing Professional working in CSSH.
Introduction-        Updates of CPR as per American Heart association.
Teaching Methodology:- Training skill on CPR by Dr. Brig V.P. Singh HOD of Anesthesia Deptt CSSH.
Return Demonstration of CPR
Lecture method
Video Assisted Teaching
Demonstration
Date: 19/02/16,20/02/16
Time: 10.00 am to 4.00 pm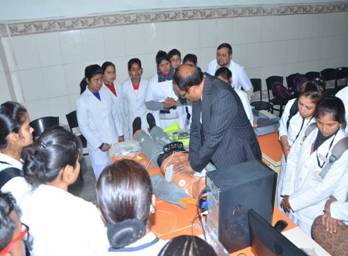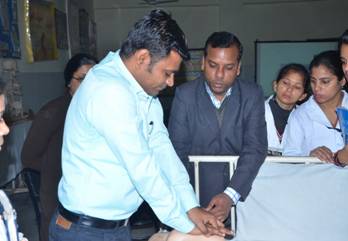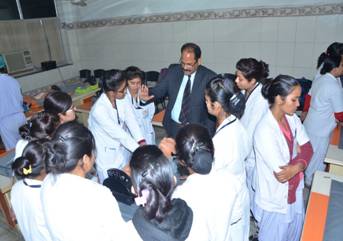 Conclusion:-
Hands on workshop Basic life Support and key Nursing Responsibilities in maintain of Artificial airway helped the participants in gaining updated Knowledge, Practical skills.
Participants shows enthusiasm in learning correct  teaching of CPR.
We are thankful for Dr V.P. Singh HOD of Anesthesia Deptt for training on help and guidance in keeping the workshop successful.