WORLD DIABETES DAY 2015
Panna Dhai Maa Subharti Nursing College along with the staff & students had celebrated the world diabetes day (14th november) programme by conducting a health awareness programme for the OPD patients of medicine on 23th November 2015, in Chatrapathi Sivaji Subharati Hospital (Medicine OPD), Meerut, from 10:00 am to 1.30 pm.
The programme was inaugurated by Dr. Virmani, MD, HOD of medicine department and headed by Mrs. Geeta Parwanda, Principal, Panna Dhai Maa Subharati Nursing College, & organized by Dept of Medical Surgical Nursing, P.D.M.S.N.C, Meerut.
Theme : "Healthy living and Diabetes"
A.V. Aids:
• Power point presentation
Programme has been scheduled as
• Health Talks & Pamphlet Distribution regarding control of High Blood glucose and healthy living
• Nutrition display on diabetic diet and
• Counseling for diabetes patient.
Health Talk
M.Sc Nursing 2nd yr & 1st yr students from Medical Surgical Nursing speciality and Bsc nursing 4th yr students organized health awareness programme regarding how to control diabetes and how to maintain healthy life.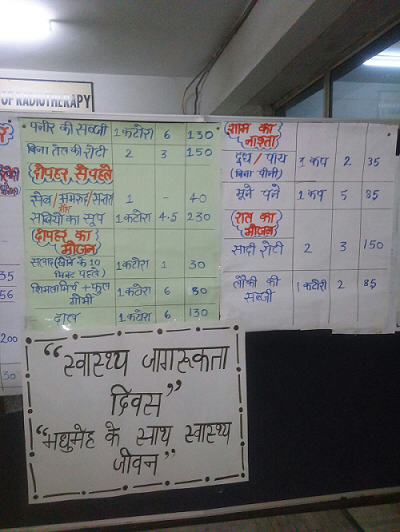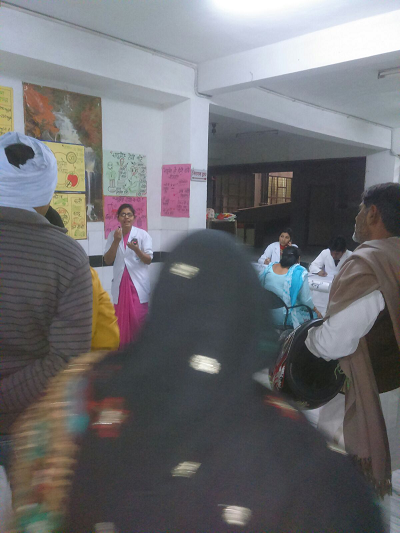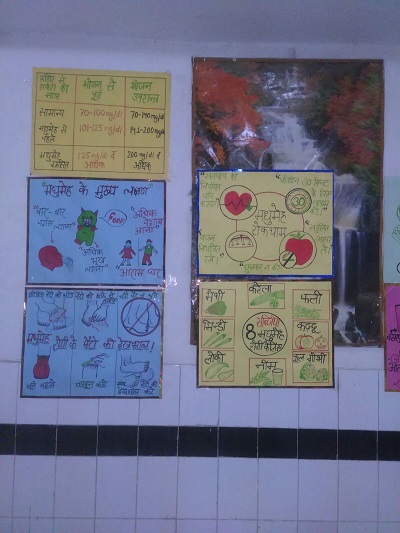 Group teaching was given to them with the help of posters and charts. Pamphlets were distributed to them to enhance their knowledge regarding healthy living with diabetes. The patients are willingly participated in the entire programme & clarified their doubts regarding diabetes mellitus, its management.
Nutrition display for diabetic patient In Nutrition display, diabetic diets have been arranged for the public for awareness and it created more interest to them. Along with that Indian diet plan chart also displayed to aware about the diet and calorie.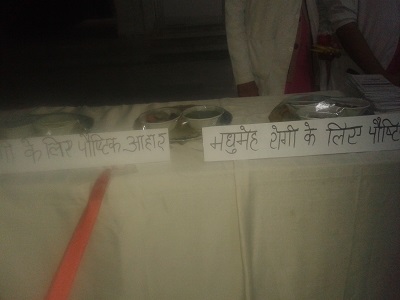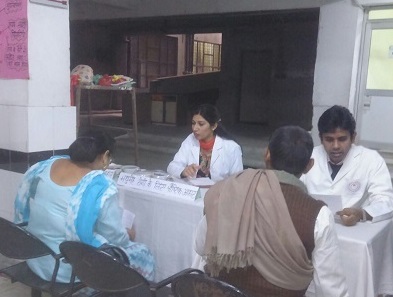 Dietician also has been involved in this programme to guide them in aspects of nutrient diet which has to follow by them. 30 patients were counseled by staffs and students and diet chart also distributed to them.
The programme winded up by 1.30pm. The members of the public have utilized the benefits of this programme.