WORLD HEALTH DAY 7TH APRIL 2015
DATE: 6/4/2015
EVENT: Cooking competition- TIME: 12:00-4:00 P.M.
VENUE: Nutrition Lab, V Floor, Subharti Nursing College
JUDGES : 1) DR.Shiv Mohan,Principal,Subharti Institute of Hotel Management
2) DR.Rita Bakshi, HOD, Dept. of Home science, Subharti Medical College
3) Dr. Bhavana, Professor, Dept. of Community Dept. ,Subharti Medical College
On 6/4/2015 a cooking competition was organised on the occasion of World Health Day and the theme was "Food Safety"-Hygienic preparation of food and safety measures followed during food preparation and storage. Totally 7 groups have been participated from various nursing courses of Subharti Nursing College. After the preparation, there was a display and explanation of each group's food was done. Hygienic and Delicious foods were prepared by students. Overall the event was impressive and theme oriented.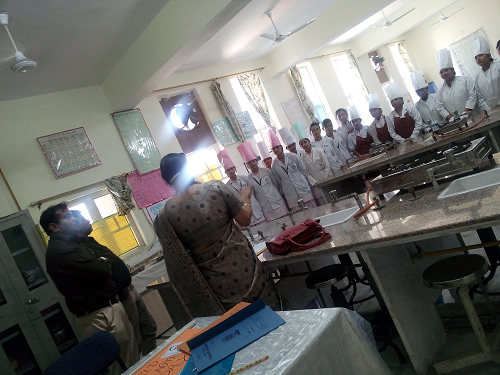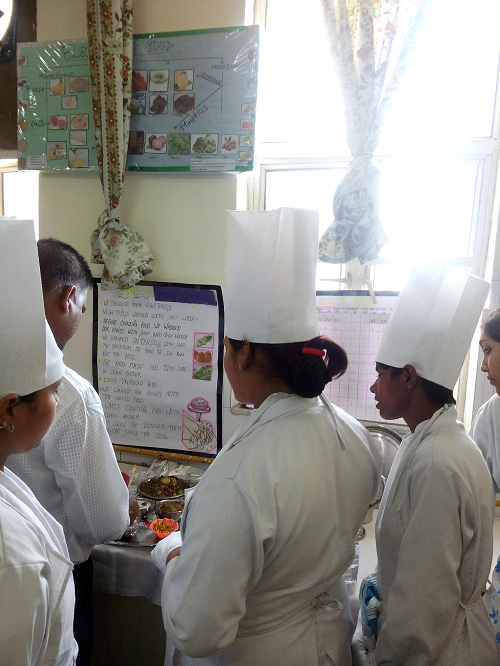 DATE: 07/04/2015
TIME: 12NOON -3.00 PM
EVENT: Rally & Mass awareness programme on Food Safety
VENUE: From Subharti Nursing College, Meerut
NAVIGATION: Subharti Nursing College --- Campus canteens & Hotels --- Subharti main gate--- Delhi Haridwar National Highway 58--- Malyana phatak pool--- Dhabas outside Subharti Campus, Hotels, Vegetable Shops etc. --- Subharti main circle (Gol Chakkar).
BENEFICIARIES: Hotel, Dhaba and canteen Owners and workers, Food Handlers, Food consumers, Bakery workers, Farmers, University students, General public etc...
CHIEF GUEST: DR.PAVAN PARASAR
Prof. Dept. of Community medicine
Subharti Medical College
On day-2 (7/4/2015) a rally and mass awareness programme was conducted based on the theme "Food Safety"-from farm to plate make food safe. Total 102 students participated in the rally, coordinated by 5 faculties which were conducted for the cause of safe food preparation, handling and storage. The rally covered more than 23 hotels and dhabas, 55 consumers from outside and 58 from inside the subharti campus. The Rally started from the Nursing College flagged of by Dr.Pawan Parasar, Dept. Community Medicine, followed by Principal Mrs. Geeta Parwanda Mam , faculties and students. Pamphlets were distributed and posters were used for educating the general public. All the major canteens in the university premises were also covered. The program was a success as it covered a good number of populations and was able to spread the theme food safety.
Guidance and Supervision
- Ex. Capt. Mrs. Geeta Parwanda, Principal, Subharti Nursing college Meerut
- Mr. Naveena J.H and Ms Namita Batra (Sr. Lecturers) SNC Meerut
- Mr. Muzafar , Mr. Hari prasath and Mr. Sankappa Gulaganji (Lecturers) SNC Meerut
- Mr. Ajith kumar, Ms. Neeraj and Mr. Amit Kumar (Asst. Lecturers) SNC Meerut